Check availability

English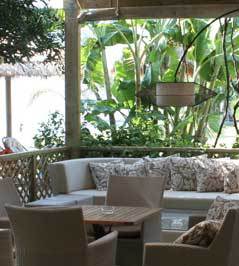 Mouria the beginning...
The 1950's where everything was simple and life had just begun to Greece, while it had started strongly and the life of the summer festivals of Epidaurus, with Rontiri the '54 and the official opening by 16/06/1955 the National Paxinou and Minotis.

Tourism in the region was at a very early stage and minimal infrastructure. During rehearsals, the actors and crews of these passed their time during the days at sea not being able to do rehearsals in the heat waiting for nightfall so cool. The closest part of the theater in Epidaurus sea was as stated. A favorite item was a quiet beach with shade from large trees, the mulberry trees. At this point there was a small shack that belonged to Urania and Nikolas where organizers expected with 4 children, Taki, Iphigenia, John and Dimitra. The actors making thirsty bath namely Minotis asked for some water or if there is anything we can quench their thirst or even eat, leading to host them at their table. The Urania and Nicholas poor as most of the time could not only provide water, and gave to them.